Yes we are still delivering our beautiful A grade premium quality turf straight to your door. And its all hands free!
During this time of COVID-19, rest assure that ever measure has been taken to ensure the health and well being of yourself as well as the Coastal Turf team. And especially your turf. Your turf will be machine harvested, and loaded onto our trucks via our skid steer loaders.
When our drivers arrive at your home, they will place the turf as close as possible to where you want to install your new lawn, again with our skid steer loaders. Although we offer personalised service, we will deliver your turf untouched by human hands.
And if you want to get out and about for a bit of a drive, you are more than welcome to come and pick your fresh turf from our farm at Round Mountain Road, near Cabarita Beach and Hastings Point.
We will load the turf with our skid steer loaders into your ute or trailer. With a friendly smile. We just ask for a day or twos notice. We can even send you the link to apply for a border pass for those coming from Queensland.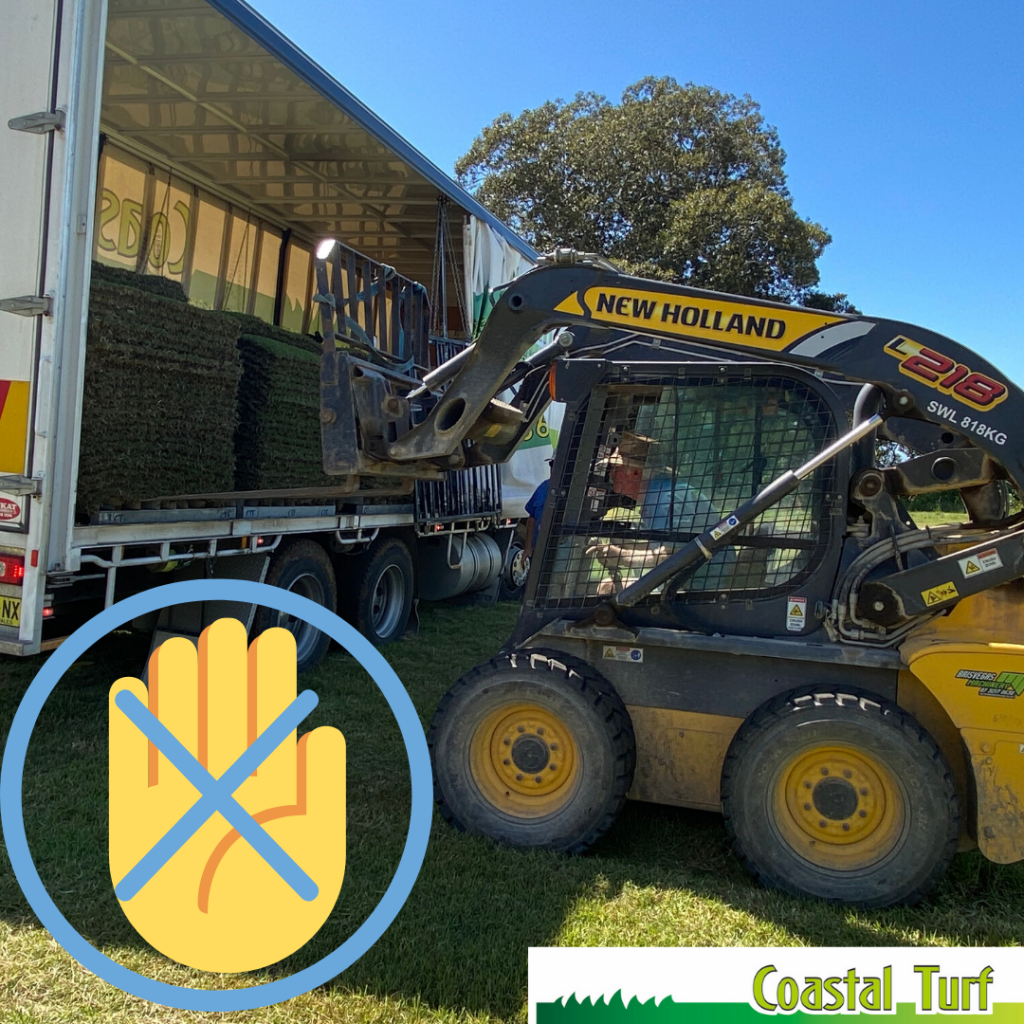 Our team know how important it is to be able to get out in the fresh air, and enjoy yourself on your beautiful new lawn.So we are still delivering 6 days a week, straight to your new lawn.
It does not matter if you are on the Tweed Coast, Byron Coast or Gold Coast, Coastal Turf is delivering to you!
So while you are at home, and possibly have a few "helpful" children at home too, why not install your new lawn? It could be a great way to bring everyone together as well as getting in those physical exercise hours in .
And even better, now that we are all allowed to have another family come over and visit, you can get friends and family to come and help you!
Or better still, sit on your new lawn and enjoy your time together.
Gove us a call today to arrange your delivery.