After 25 years of quality turf production we know a thing or two about new lawns.
Whether you want to install your new lawn yourself, or have one of our recommended installers contact you, we can point you in the right direction for achieving the best lawn in your street.
If you want to DIY your new lawn, we can provide you with a step by step installation guide on the best way to achieve lawn perfection.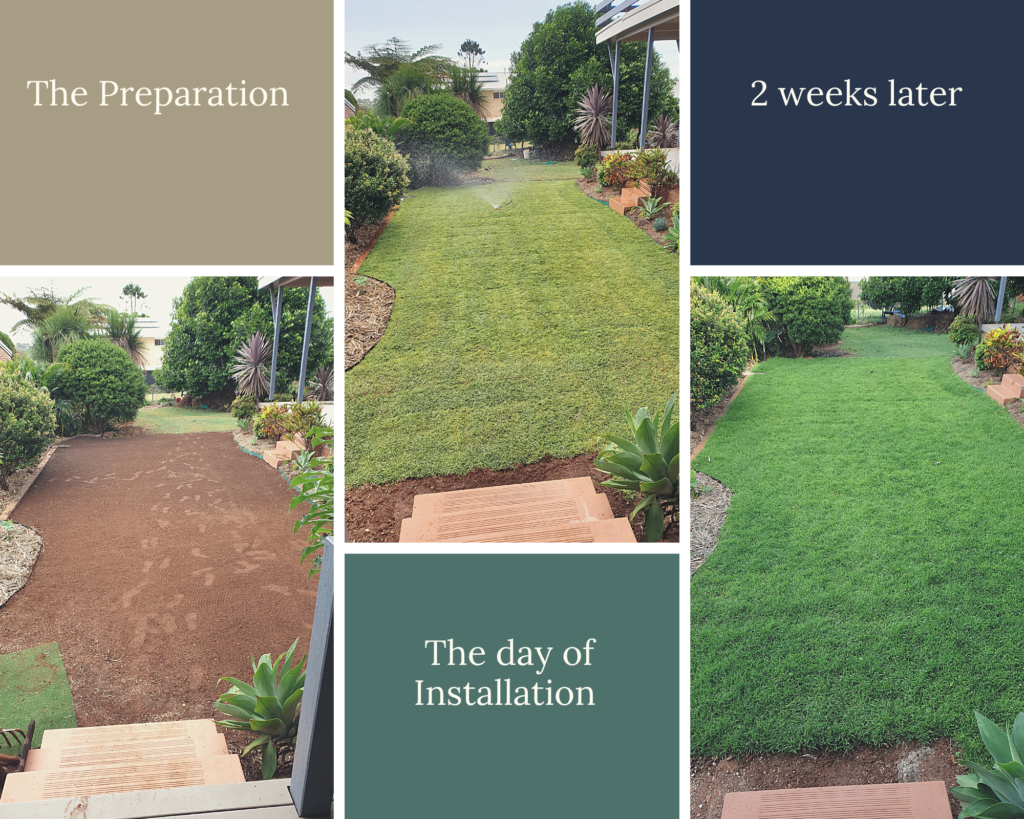 Would you prefer the Professionals to install your new lawn?
At Coastal Turf use and recommend several qualified and fully insured Landscapers who are experts in all things Turf to install your new lawn to perfection. One morning you have a brown dirty pile out side your house; that afternoon you have a beautiful lush lawn showcasing your home, without you cracking even the slightest of sweats.
Tony the Turfman
Tony is a fully qualified and licensed landscape professional that has been working in conjunction with Coastal Turf for the past 13 years. He has very comprehensive knowledge of turf varieties and the best application for them, taking into account your soil type/ light availability etc. Tony also has extensive experience in irrigation system installation and repair, which is vital when understanding how important soil moisture levels are in your new turf.
Tony the Turfman and team has extensive experience with all varieties of turf and the problems that can be encountered with having the perfect lawn. With the Turfman's expert knowledge your new lawn will be the best in the street.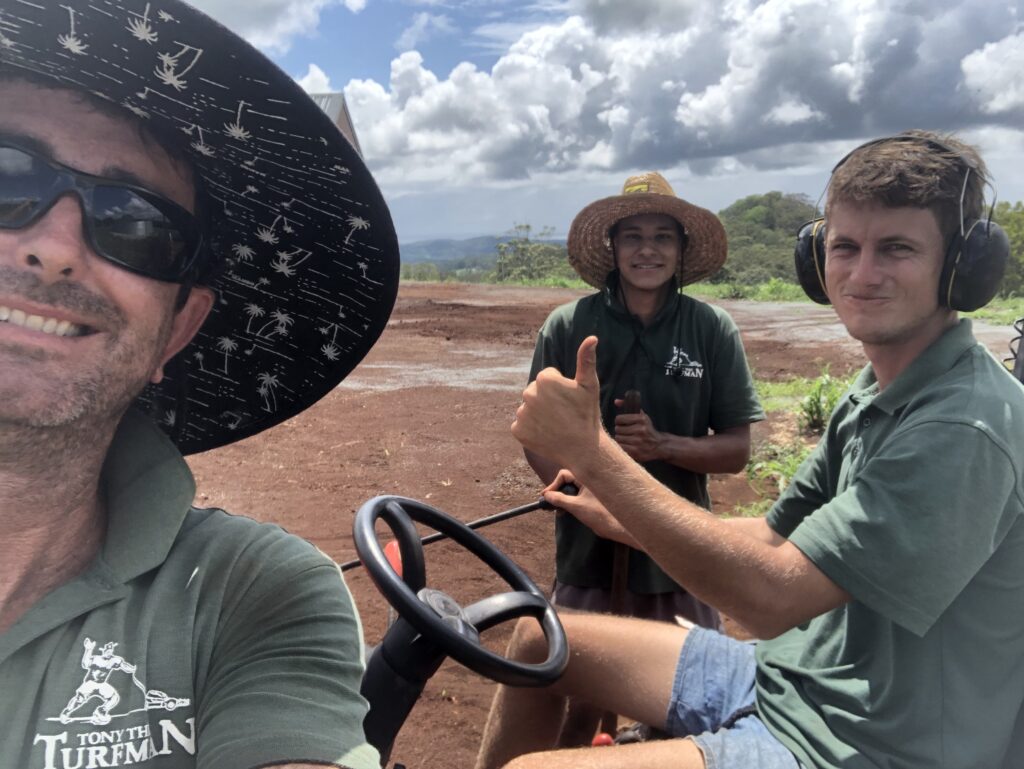 Tony the Turfman and team is experienced and qualified in building retaining walls, garden bed creation, paving and concreting. Tony the Turfman and his team specialise in creating beautifully spaces for all your family.
Tony has certificate iii qualifications in both horticulture and visual art and design, so has had great success in transforming peoples houses into homes over the years. Helping to make not only 'easy to maintain' landscaping but suiting clients needs and wants with their particular geography.
Tony the Turman also offer such services as:
continued maintenance of the newly installed grass
weed eradication
irrigation systems
For our NSW clients please contact Tony directly on 0488 763 600 or the Facebook page at Turfman .
Gold Coast Landscaping
With over 30 years experience of caring for Gold Coasters Landscaping needs , Brent makes your outdoor area into a sanctuary to enjoy , as it's an extension of your home .
It is equally important that your needs and wants of your outdoor space is designed and finished to suit your lifestyle and budget. Brent provides a free measure and quote on site.
Gold Coast Landscaping has experience in building Link brick , Treated Pine and Concrete Sleeper retaining walls, paving and garden planning and installation. Brent specialises in creating beautiful lawns , by choosing the most suitable grass to suit the area and growing conditions and lays it with precision.
Gold Coast Landscaping and Coastal Turf have been providing beautiful lawns over the last 7 years to the Gold Coast and surrounding areas
Our Queensland Clients can contact Brent directly on 0409 041 680 or his Facebook page.