Coastal Turf will always offer you professional advice and services to create your quality new lawn. Our team can ensure you maintain that fresh feel with our complimentary after care advice.
We stock aftercare products to ensure the ongoing lushness of your lawn. More importantly, our team will help match the correct product to your situation.
Fertilisers
What better way to firstly give your lawn the best start in life than with the best fertilisers.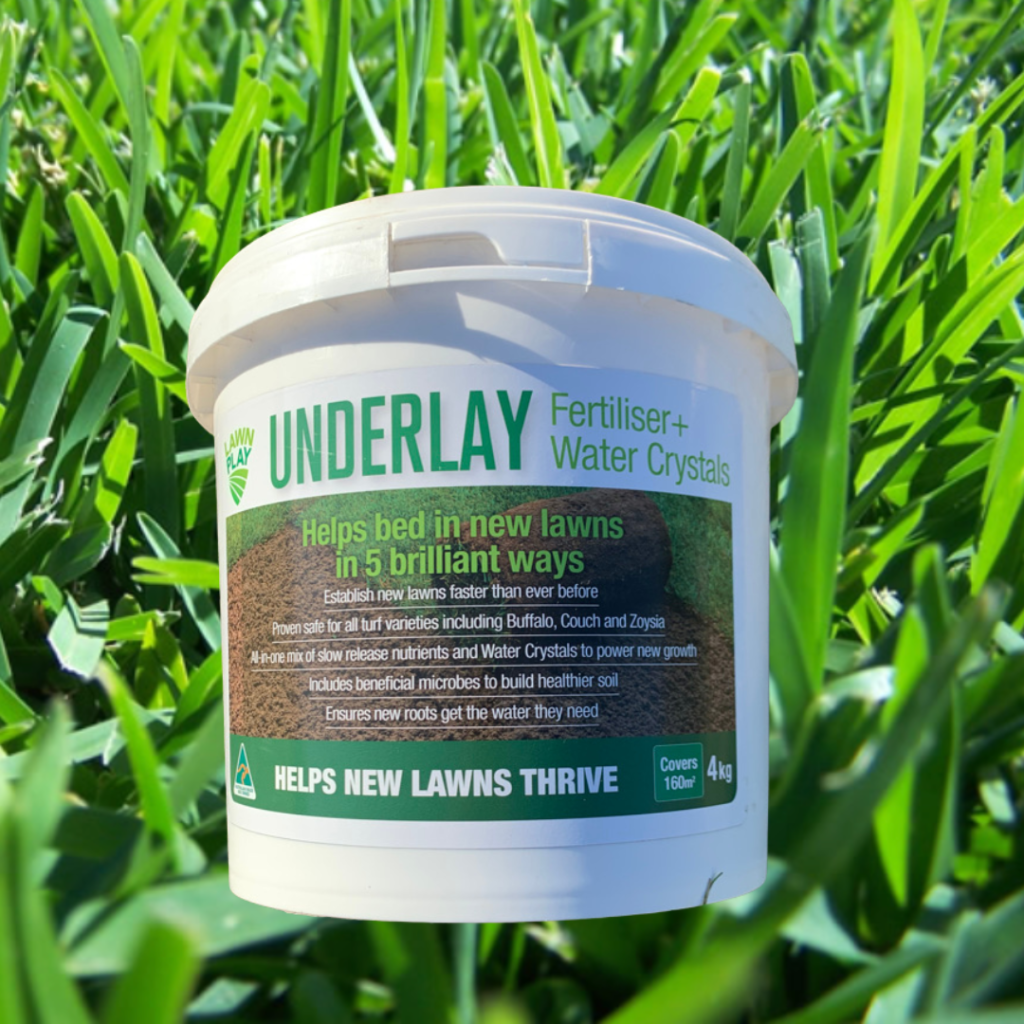 Under Turf Starter
NPK 10-8-5 + Water crystals
A slow release fertiliser that will feed your lawn for three months. With the added bonus of water crystals to reduce moisture loss from your soil near the roots. Give your new Turf the best food and easy access to water, to enhance your new lawn.
For new lawn installation ONLY. Comes in buckets 2 sized buckets 900g to cover up to 40sqm and 4kg up to 160sqm.
And now once you have a beautiful established lawn, or you are looking to encourage your lawn to Green Up, we have the best fertilisers available for the Coastal regions.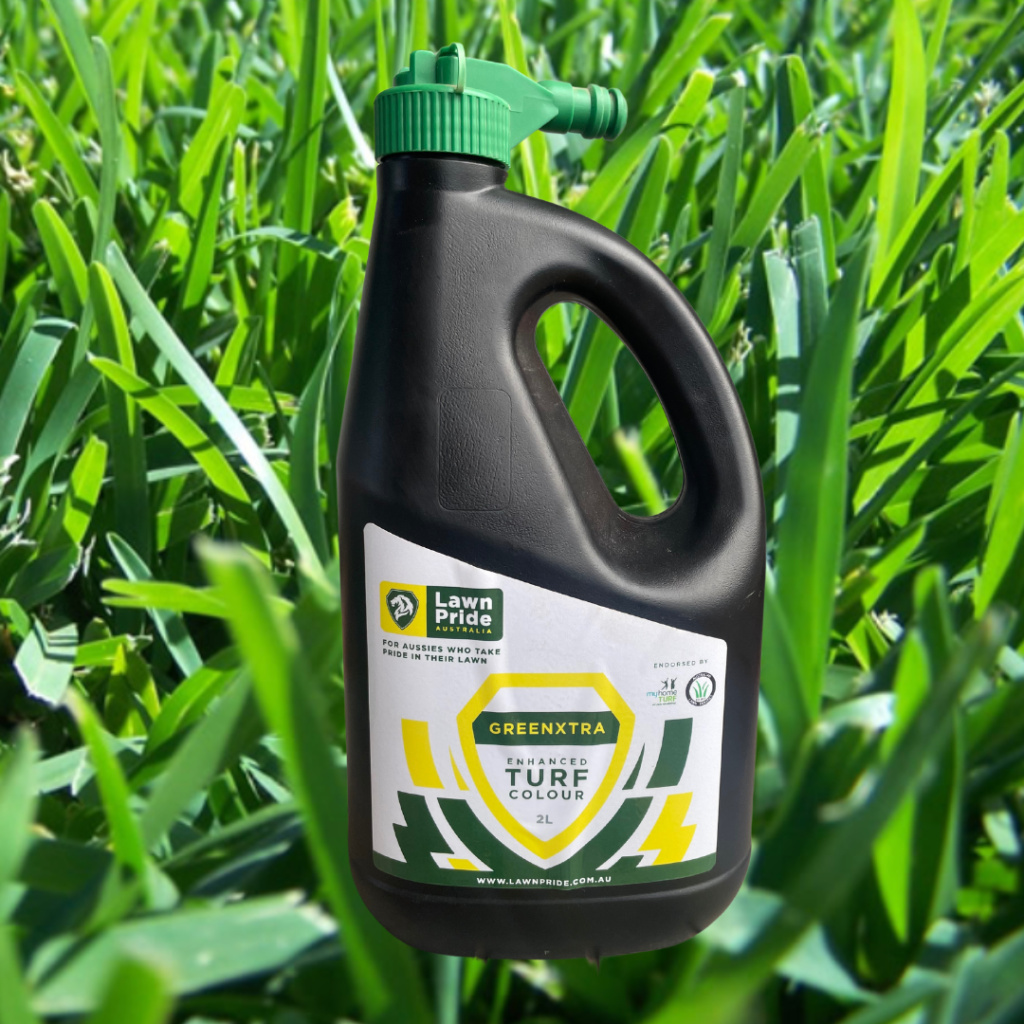 Greenxtra 2L Hose on
Liquid Fertiliser NPK 5-0-0 +1.5% FE
Make your life easier and Greener! An easy to use click onto your hose liquid fertiliser with Nitrogen, Iron and Magnesium that provides a quick green up of your lawn, without the excessive leaf growth. Perfect for all lawn types.
A green lawn, without the extra mowing. See instructions on pack.
Pest Control
Lawn grubs are the bane of all happy healthy lawns. So we have joined forces to fight against Lawn Grub Evils with Acelepryn GR. Tried and tested to be the best product. Comes in 750g bucket, 4kg bucket or 10kg bags for larger lawns or containers fitted to your square meterage of lawn call our friendly staff to help.