Coastal Turf has always offered you professional advice and services to create your beautiful new lawn. Our team can ensure you maintain that Fresh Feels with our complimentary after care advice.
Our team is now happy to announce we now stock aftercare products to ensure the ongoing lushness of your lawn. More importantly, our team will help match the correct product to your situation.
You wouldn't buy your new lawn from just anyone. You came to the experts. So don't go to just anyone for your fertiliser and Lawn Grub protection , come to the experts for your after care advice. Or better still get us to come to you so we can diagnose the problem for you. Click here to arrange someone to come to your place at the on the Gold, Tweed and Byron Coasts.
Fertilisers
What better way to firstly give your lawn the best start in life than with the best fertilisers.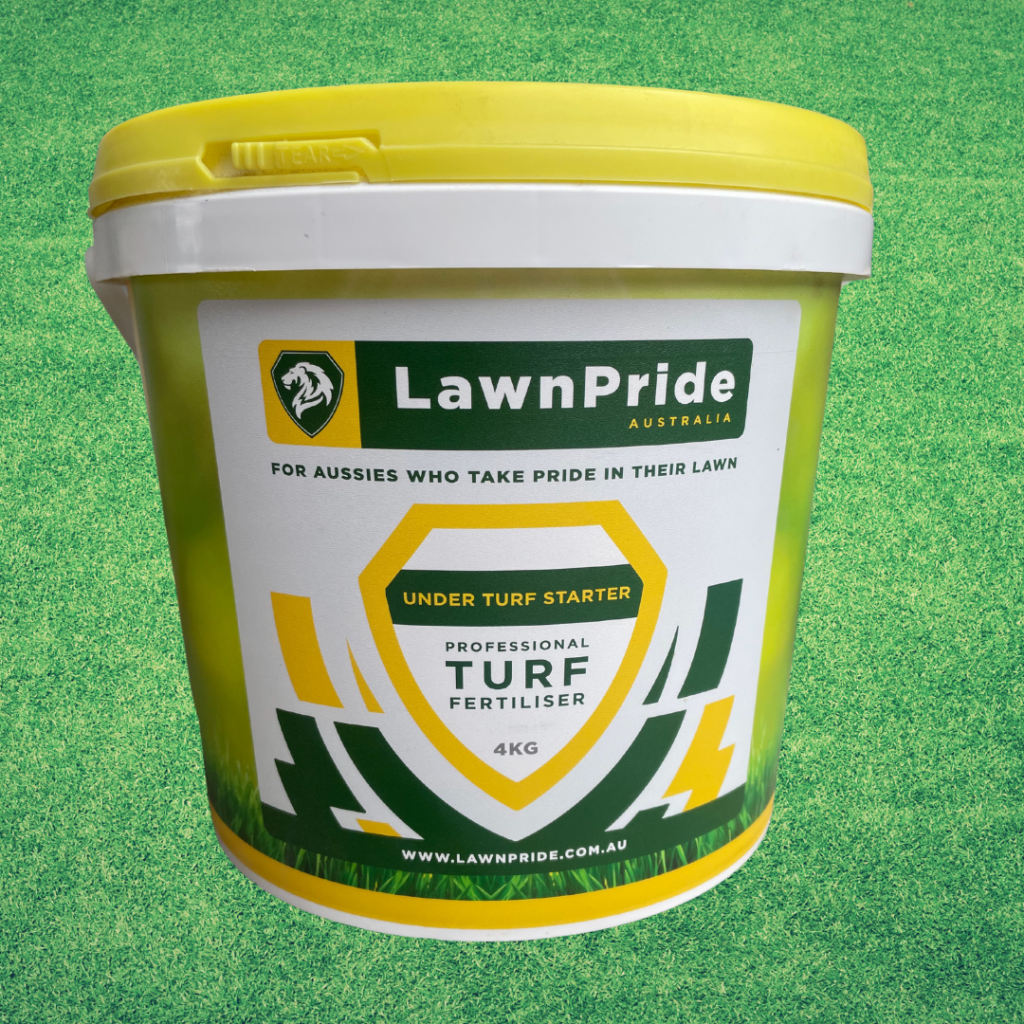 Under Turf Starter
NPK 10-8-5 + Water crystals
A slow release fertiliser that will feed your lawn for three months. With the added bonus of water crystals to reduce moisture loss from your soil near the roots. Give your new Turf the best food and easy access to water, to enhance your new lawn.
For new lawn installation ONLY. Comes in buckets 2 sized buckets 900g to cover up to 40sqm and 4kg up to 160sqm.
And now once you have a beautiful established lawn, or you are looking to encourage your lawn to Green Up, we have the best fertilisers available for the Coastal regions.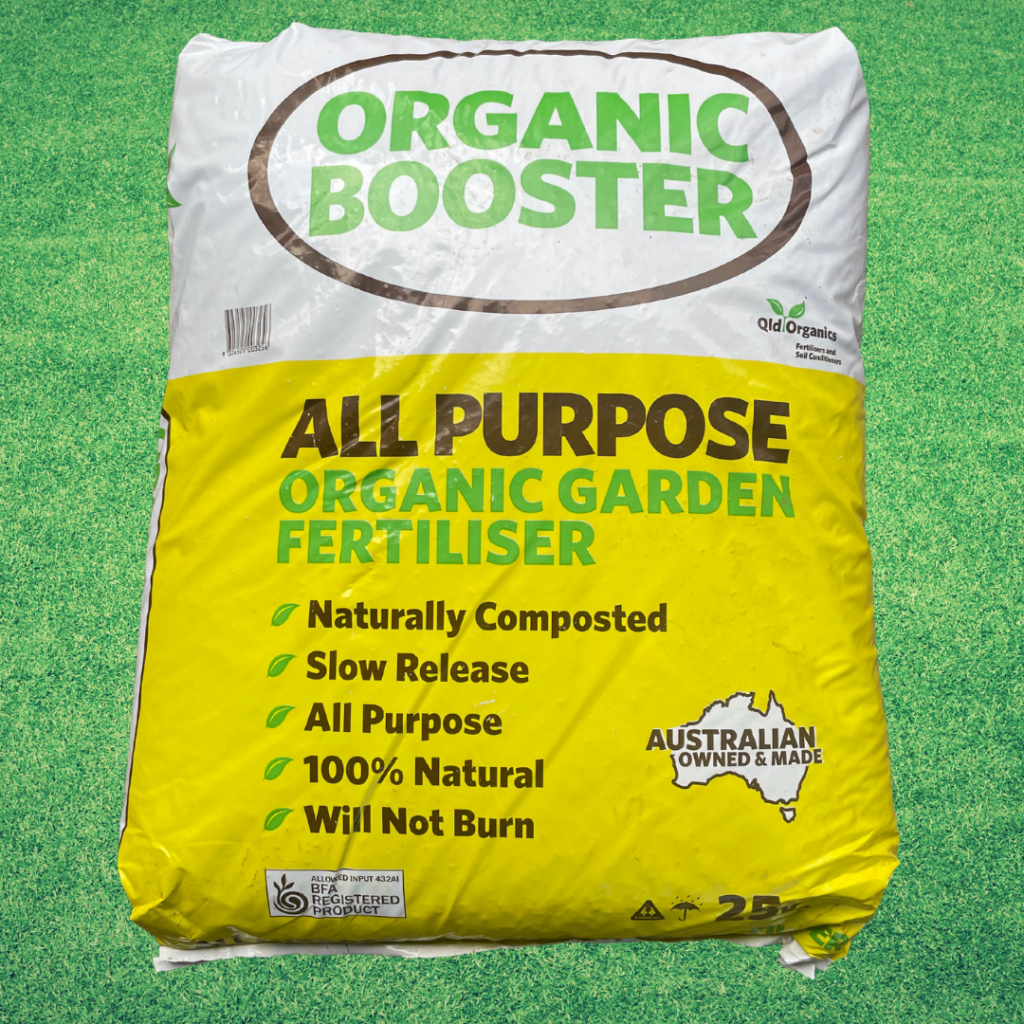 Organic Booster Pellets 25kg Bag
Pelletised Fertiliser NPK 3-2-2 + trace elements
An organic pathogen free pelletised fertiliser which offers a slow release of nutrients and promotes earthworm activity.
All the benefits of adding Chicken manure to your lawn, without the evil smell. perfect for your top dressing.
Covers up to 100sqm
Can be used under the turf as well as on top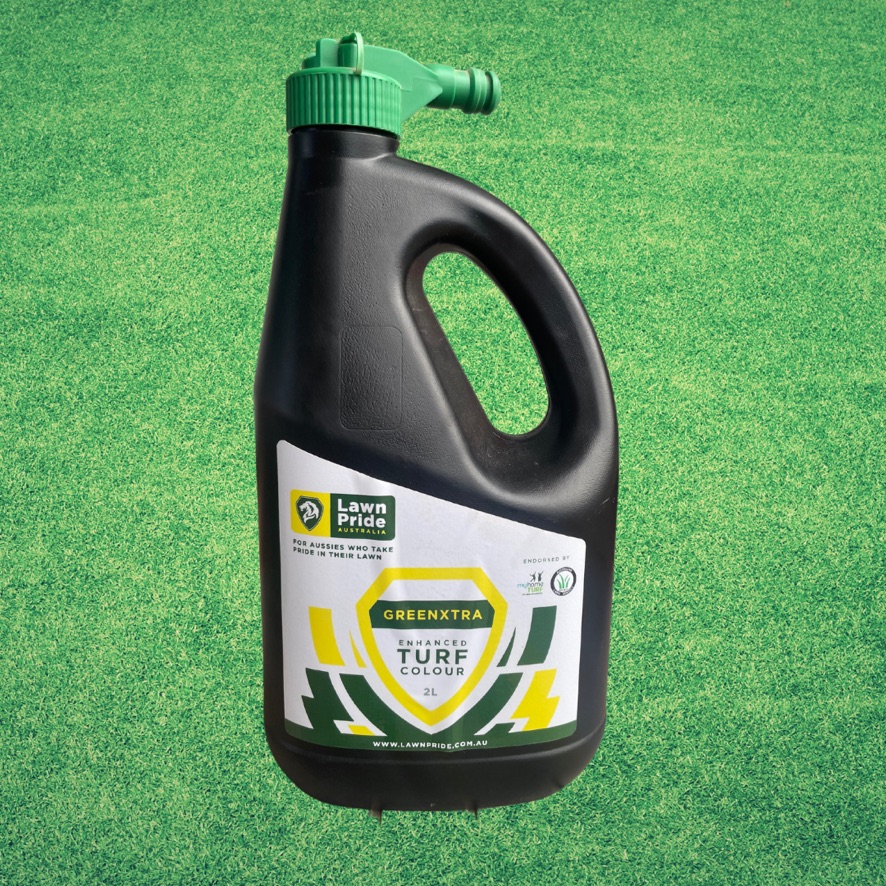 Greenxtra 2L Hose on
Liquid Fertiliser NPK 5-0-0 +1.5% FE
Make your life easier and Greener! An easy to use click onto your hose liquid fertiliser with Nitrogen, Iron and Magnesium that provides a quick green up of your lawn, without the excessive leaf growth. Perfect for all lawn types.
A green lawn, without the extra mowing. See instructions on pack
Perfect to use with ColourMaxx to see application areas
Pest Control
Lawn grubs are the bane of all happy healthy lawns. So we have joined forces to fight against Lawn Grub Evils with Acelepryn GR. Tried and tested best product for every persons use. Comes in 10kg bags for larger lawns or call our office on 0266763695 for containers fitted to your square meterage of lawn.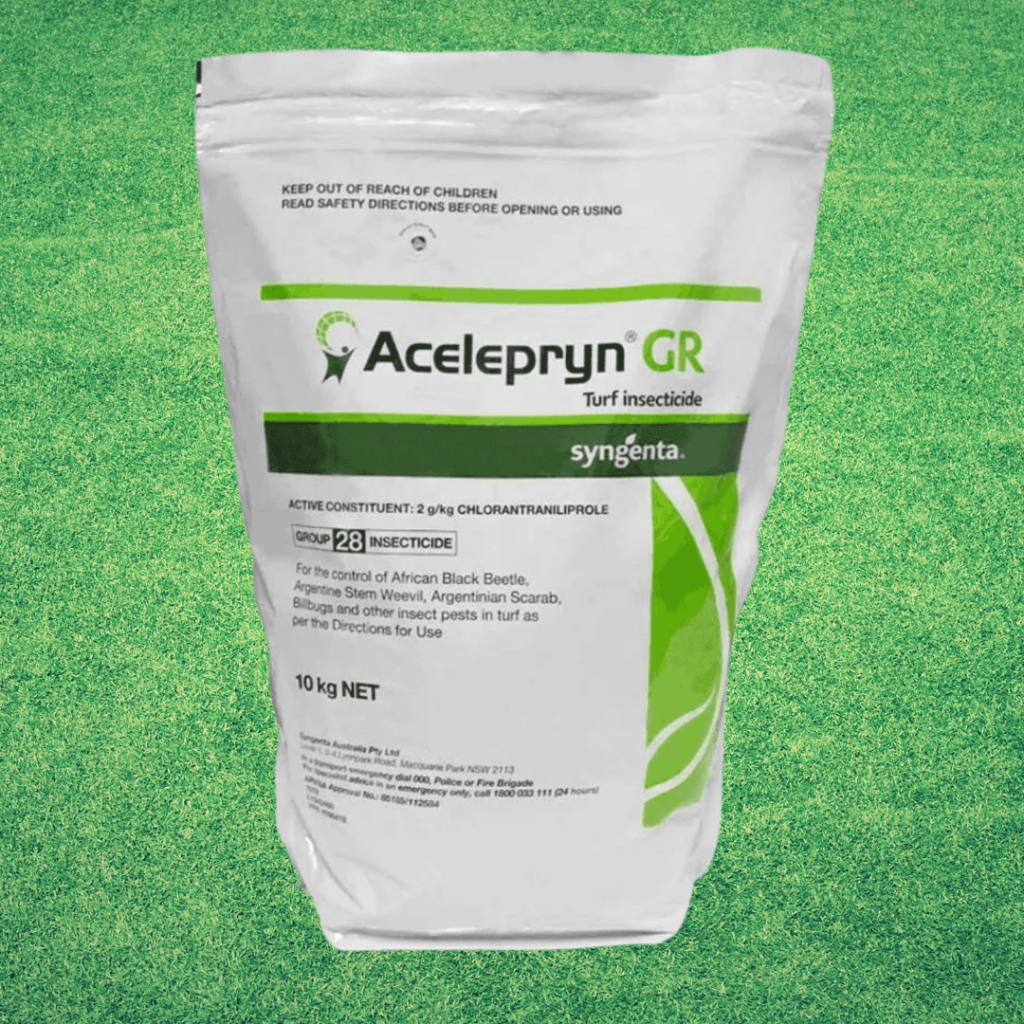 The safest way to protect your lawn from the evil Lawn grubs