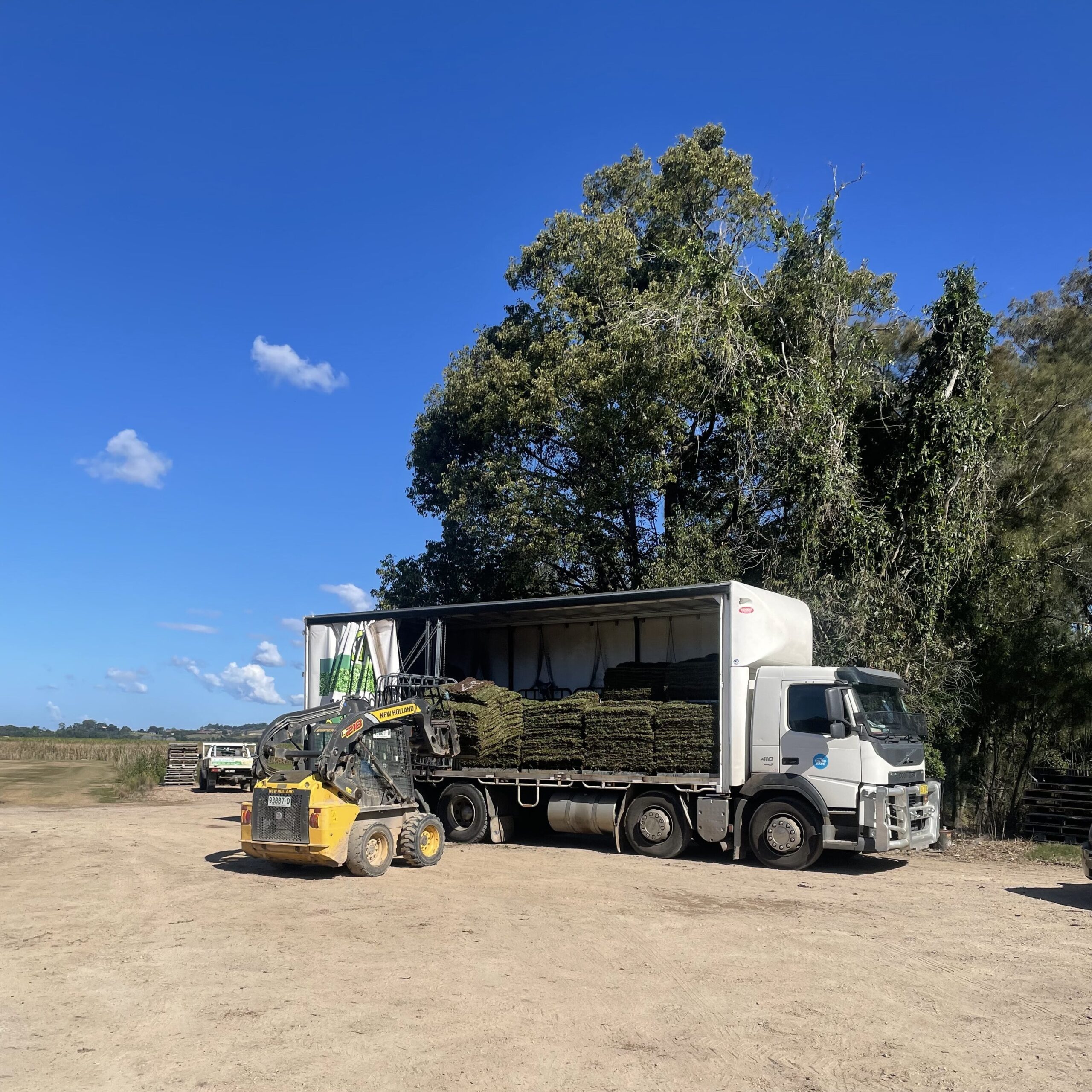 Our Delivery Service
Our delivery service is structured to make it as EASY as possible for our customers.
We have 5 vehicles servicing the Ballina Byron region and the Gold and Tweed Coasts 6 days a week.
We have 3 Volvo taut liners which are 12m long and 4.2 m tall.
We have smaller trucks to be utilised when needed please let us know if you have restricted space on your property.
Our turf is delivered on pallets, unloaded by a Skid Steer loader (3m long and 2m wide).
We require a minimum of 3 days notice for turf deliveries.
Your new lawn from Coastal Turf will arrive in a curtain sided body truck with our Skid steer loaders to unload and move your turf as close as possible to where you want to install your new lawn.
30 mins is set aside for each delivery. This gives our drivers enough time to move your turf around, and have a chat with you about your installation. If you require your turf pallets moved around for longer and further than a domestic size home, an additional fee may be charged.