This morning at breakfast, the Coastal Turf family was sitting around eating Vegemite on Toast and I was scrolling through my facebook feed as I listened to the chatting and sipping tea. And then this picture popped up on my feed.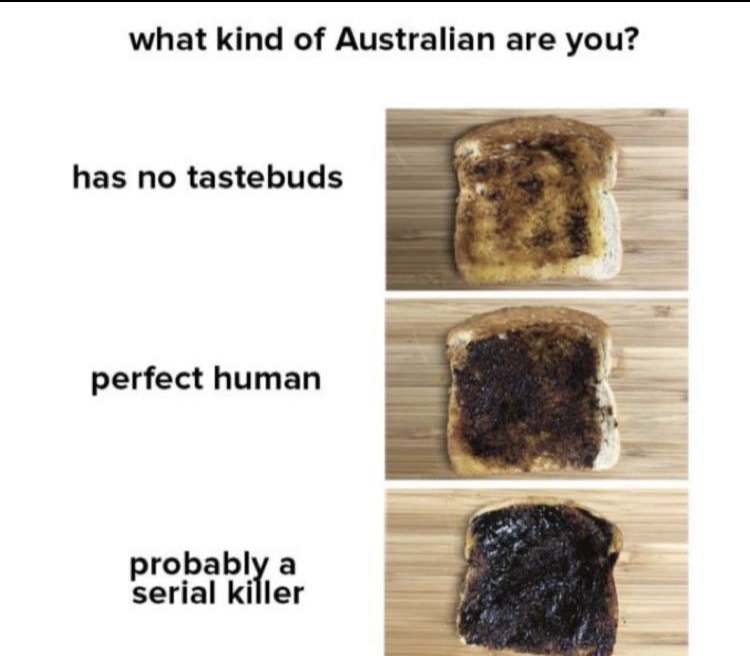 And my face got wide eyed and a little bit frightened. How did Facebook know we where eating Vegemite! Is my phone turning on me!
So of course I showed everyone else at the table. And they did not see the spookiness of eating Vegemite and it popping up on my feed. They laughed and said it looked like some the top dressing jobs they had seen in the last couple of weeks.
Top dressing your lawn at this time of year is a great idea. It helps to put great nutrients back around the roots system and feed the lawn before the heat of Summer. It also helps the roots to trap the water that goes down to its root system, making your lawn more drought tolerant over the heat of the day.
But, just like Vegemite, if you under do the top dressing soil, your lawn will not taste the soil's wonderful nutrients.
Over do the top dressing soil, and your lawn will suffocate. The root system will not be able to breathe and the leaves will not see any of the brilliant sunlight. And you may become a lawn serial killer.
But if you spread the soil over at a thick consistency, ensuring that a third of the leaf is still visible. Then water in the soil after you have finished. (Kinda like putting the butter on as well) This will drive all the good nutrients down to the roots system and help trap all the moisture in the soil near the roots which is where you really need it to be.
So, just like Goldilocks, and a really good piece of Vegemite Toast , spread your top dressing just right! Any questions give us a call!
And your lawn can look like this!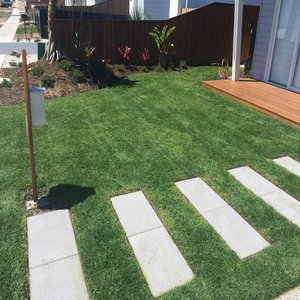 For extra tips and advice head over to Lawnspiration for lawn maintenance.