I saw the best sign the other day at our local coffee shop. When you buy from a small business you are supporting a dream. The next day the sign said when you buy from a small business you are supporting a little girl get dance lessons, a little boy get his team jersey and  a mum and dad put food on the table. 
The sign made me smile and nod to myself. Being a small family farm I knew exactly what the sign was saying. And I really wish that I had had the forethought to take a picture of it. But in all fairness to myself, it was before I had consumed my delicious coffee and my brain had kicked in properly. 
The sign is so true though. And I wanted to say thank you to all the people who have already purchased turf from us. And a thank you in advance to all the people thinking of creating a new lawn for their home with Coastal Turf. 
It is because of you that our family could afford to get braces for our son and daughter; It is because of you that we can send our kids to the school camps when they come up. And also pay for our 3 kids to play sports in the local teams over the year. Thank you.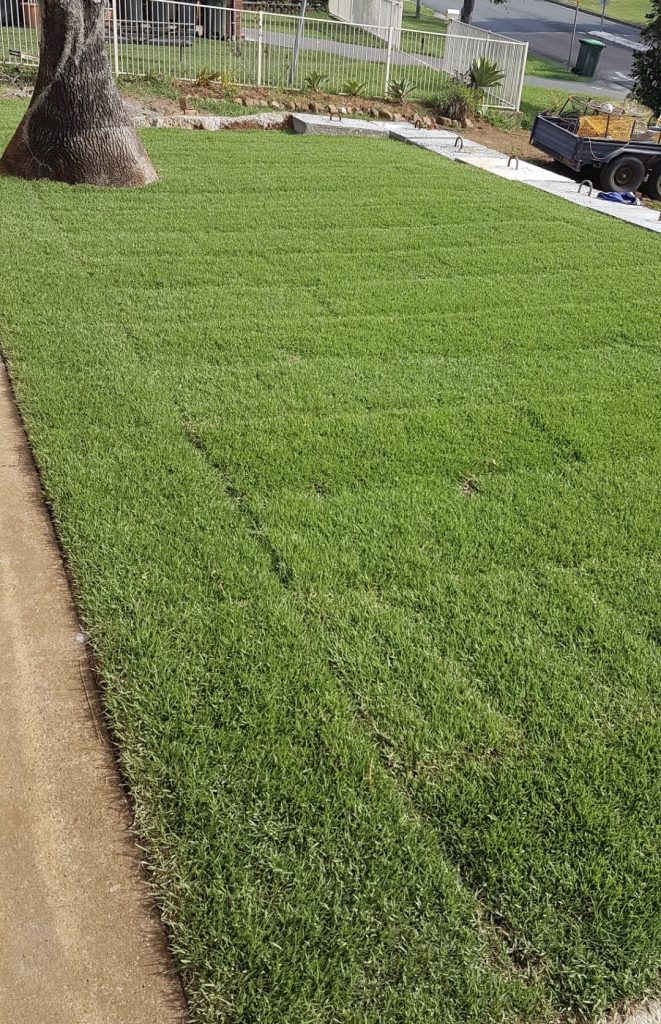 And it is because of your support of our local small family business that we can follow our dreams of creating beautiful paddocks of grasses which will become your new lawn. It is our family's passion to manicure and produce beautiful grasses to become other families new lawns. 
The older generation in our family, my father John, started the dream. And is still continuing it today. John is very passionate about finding the best environmentally friendly  ways to produce beautiful grasses. My Dad John, believes that our soils are our future and he knows the importance of creating nutrient rich ground works to enable the grass to be the best it can be. To be Green fluffy and soft to the touch. Ask us about our chemical free Nematode project on our farm! 
John also knows the importance of water conservation. This is how and why we have such green drought tolerant grasses at our Coastal Turf farm. John found the best grass varieties to be produced on our farm to become your new lawn. He puts in all the love and care on the farm making it easier for you to have a Green Lush lawn instantly at your home. And why we also ensure that all turf deliveries and pick ups from our farm come with a watering guide. To assist you in not putting on too much water in your lawn. Especially during these times of water restrictions. You can be water wise and efficient and still have a green lawn. Ask us how.
And we know the importance of service. Because every time you call, email or text me, I appreciate how you have taken the time out of your day  to contact us. Part of our dream is to ensure that you not only have the best turf from our family, but that you have the best experience as well. So we spend the time with you to ensure you are purchasing the right grass for your lawn. We then back this up with installation guides, watering guides and after care contact to make sure you are still loving your lawn in years to come.
My friend has sent me a picture of a sign in at a shop that says "When you buy from a small business an actual person does a little happy dance." And it's true. Every time I get a phone call, an email or a web order, my face lights up. My back straightens and my voice gets that little glow to it.
So we hope that our passion, our dream and our grass can become your new lawn. With all its beauty and happiness that a gorgeous green lawn can bring.