One of the joys that we have as a farm and a small family business, is when our customers send us pictures of the turf they have installed.
The little blades of grass start off as little "babies" in our paddocks and then slowly grow into thick lush harvestable turf.
Then from being a strong healthy turf slab, sitting on a pallet, the last I see of our prodigies, is usually on the back of a truck, heading out to become someones lawn.
Our drivers, lucky men, get to see the exciting beautiful places that our little paddock babies get to become beautiful lawns.
But on special occasions, from special wonderful people, we receive beautiful pictures off the amazing work people do. And one of my favourites is B3nnett Property Group.
Marty is a great guy to chat with, and one of the few people I know who can work side by side with his wife. So much respect to them both!
And this is the beautiful installation of our Beautiful baby Palmetto at Currumbin, to become someones brand new beautiful lawn. I can't wait to see it grow and mature into a beautiful lawn.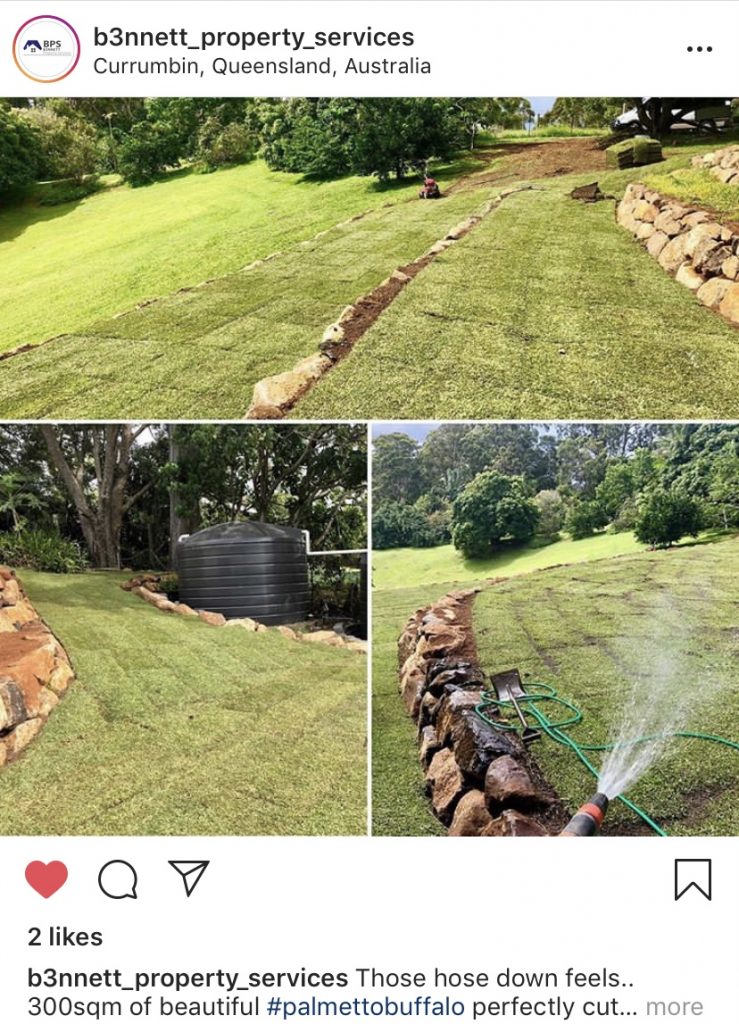 So when we send out our baby turf slabs to grow and mature into your beautiful new lawn, please do not be shy in sending us baby pictures. We love baby pictures!
Or post them to our Facebook page and we will bring you a Fertiliser pack as a thank you!