Are you talking an extra long weekend this 23rd to 26th January this year?
Australians just love a long weekend. Don't we! And especially one in January, so we can recover and recoup after our Christmas and New Years shenanigans.
On your Long weekend are you looking forward to a traditional game of back yard cricket? Or a bit of lawn bowls or boccie ? Possibly a refreshing beverage on the lawns with friends and family?
Maybe you are you planning on creating a beautiful outdoor space so you can enjoy your lawn all year round?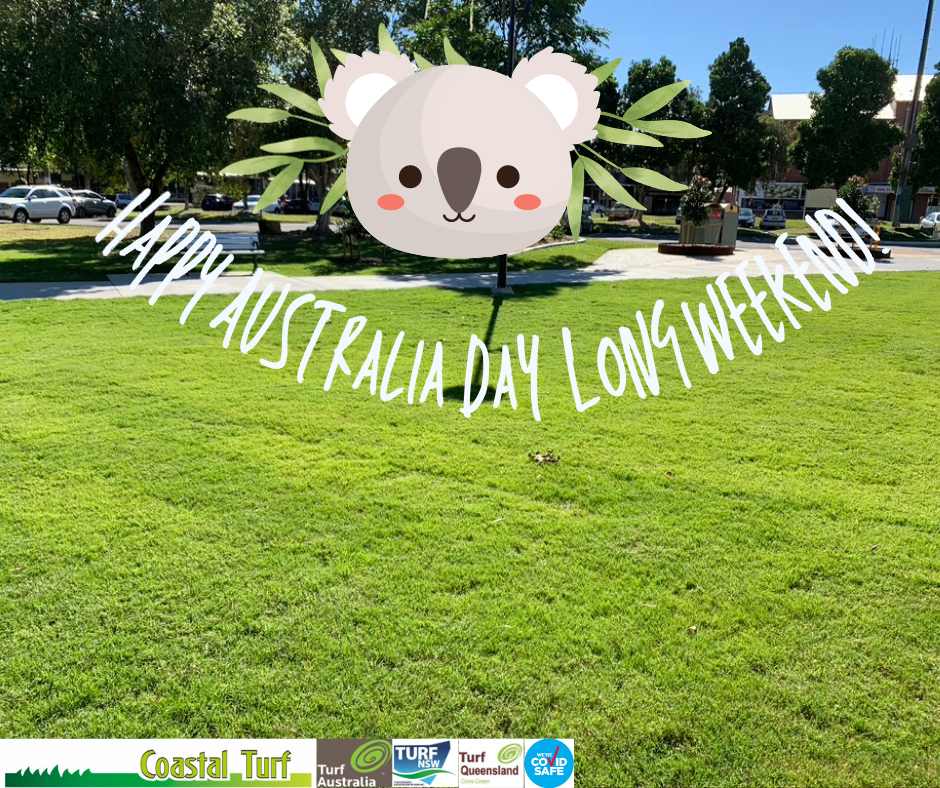 Well, you are definitely going to need a beautiful soft, green lush lawn from Coastal Turf.
You could start your weekend soft and subtle and pick up your beautiful new Blue Couch, Wintergreen or Coastal Mix turf this Saturday.
Or you could round up the long weekend with a delivery of any of our turf varieties on Monday. Or maybe as a traditional DIY person, you could come down to our farm at Cabarita Beach and pick up your turf Monday after lunch or Tuesday morning.
Why not make sure this Long weekend sets you up for the rest of the year with beautiful home.
You take the long weekend to perfect your home, and we will make sure you have the turf to complete it.