The whole team at Coastal Turf would like to thank you for coming with us on the journey that has been 2021!
It has been another wild and crazy year, full of lockdowns, lock outs and masks that hid our faces from each other. Thank God for the out doors!
2021 brought so many challenges right to our doors when we thought that we had jumped all the hurdles of 2020. Which meant that our homes become so much more than the place we lay our head. It become our everything. And in turn, our outside spaces took us back to nature.
Our lawns have become so much more than that piece of grass someone has to mow. Although who does not love the smell of a freshly mown lawn?
The soft green grasses of our lawns became places to meet friends, chat or people watch as we sit and relax. Places to send outside our children. A soft comforting sanctuary away from all the noise of COVID.
Our Team at Coastal Turf is so proud to have been able to produce beautiful turf grass to turn peoples houses into Homes.
Christmas is a time of family and a time to finally be able to catch up with family and friends on both sides of the border.
Our team is taking a break to help the grass grow stronger, healthier and greener from the 24th December to 9th January.
We will be back o the 10th to bring you green lush lawns.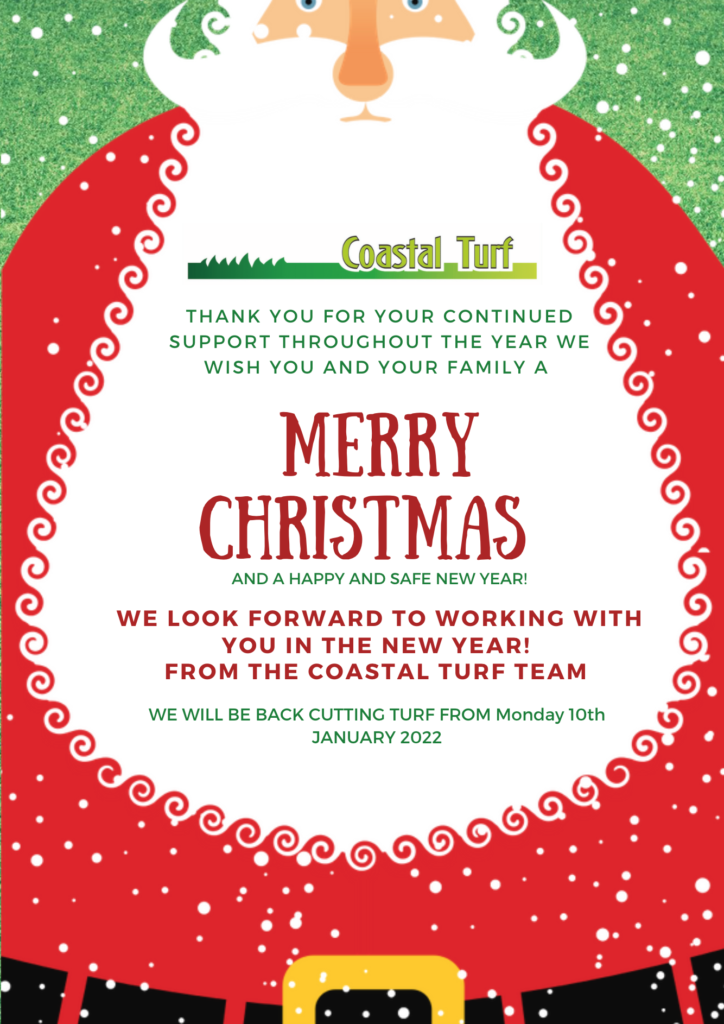 From all the team we wish you a Merry Christmas, and a fantastic New Year. We are really looking forward to a less lock downed year in 2022, and look forward to seeing you and creating your new lawn