Wow. It's the middle of November. It seems like it came so fast. Not long ago I felt like I was still wrapped in jeans and a jumper to keep warm. Now I am trying to work out if I really do have a swim suit that will "fit" me anymore. 
At the breakfast table this morning my 3 kids and husband and I were talking about all the things we have on over the next couple of weeks. Because school is nearly finished, and Christmas parties are starting , and summer sport finishes, and friends have parties and the list goes on we thought we should get organised.
My son is in year 10. So we have a formal next weekend. And my daughter is in year 6 so we have a graduation the week after and a MINI Formal for her (and we still need a dress. AHHH).  My youngest has more sporting commitments than I remember saying it was ok to go to. I guess like all families we are full on! I think my husband said something like he had Football Club commitments, but cause I don't have to drive him to this (hopefully) I didn't really listen. 
All Families are all really busy with all the "exciting" stuff our families get up to. Driving people here, getting people here and there, still managing to go to work and sleep occasionally. So the last thing on most of your minds is to install that new lawn.
That is where Coastal Turf can come and lend a hand. I can't run your kids around or attend that meeting that none of us really want to go to but have to, but we can arrange to have a qualified Turf Installer come to your place, give you a quote on site, and then install your brand new Coastal Turf lawn with no fuss or bother from you. We take all the hard work out of it. 
Think about how wonderful it will be to wake up one morning and see dirt and dust, and go to bed that night with a lush beautiful green Coastal Turf lawn surrounding your home. And all you did was make a phone call! Our guys did all the rest of the work for you. 
Let us take some of the pressure off your family this start of the silly season and get your lawn all ready for the end of the year rush.
Imagine this at your place!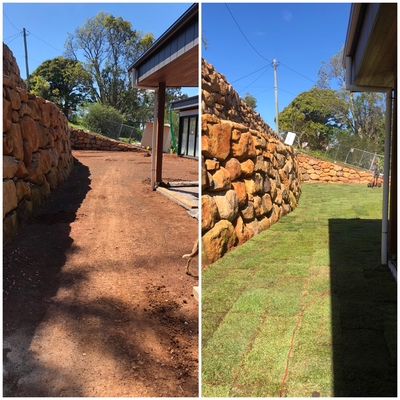 Call us or email us today and get some stress out of our life.