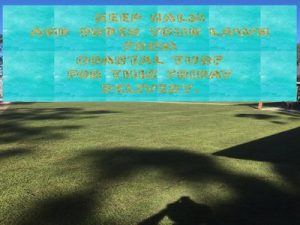 So Gold Coasters, what are you doing this weekend? Enjoying a long weekend?
This Friday is of course Gold Coast Show Holiday. And as much fun as it is to walk around the show with kids in tow spending heaps of money on food and rides that make you feel ill, Showbags, that you just HAD to have, and parking which is actually miles away from where you want to go, Why not consider finally ordering your lawn for a Friday morning delivery, and invest in your family home and their happiness.
Our farm is located in NSW. Now this means that we are unfortunately yet to find a good State of Origin football team, but we do grow a beautiful grass which could become your new lawn. And it means that we are open as usually this weekend. So we can have your new Coastal Turf lawn to your home on Friday morning.Invite your friends. Spend a fraction of the money that you would have at the show on your home.
But more importantly save your self the family torment of walking around the show. The whinging. The complaining. The vomit after a spinny ride after eating way too many dagwood dogs. (Although Dogwood dogs are AMAZING! But try and stop at one).
Instead create an amazing green space for Fun family activities. Change the outlook of your home from Brown to Gorgeous Green.
Book in now for your Friday or Saturday delivery and have a great Show Weekend!
Chat soon
Sare