Well I believe I am possibly a little heavier after the Easter long weekend. I may have partaken in a little too much Chocolate, Hot Cross Buns, and possibly a little too much beverages. So I am putting myself out there for more physical work. I am going to be the one hand delivering turf and possibly installing as well. I need to get rid of a little extra weight that I have found on the weekend.
And the best way to get me out and about is to have a special on our beautiful Blue Couch.
Coastal Turf has paddocks of Beautiful Blue couch available for the Easter Commonwealth games Season. Blue Couch is a very soft, deep Blue-Green, fine textured, leaf grass, that is native to the Far Northern NSW and SE Qld. As a native of our area, Blue Couch understands our weather extremes, extreme heat, and extreme wet, then extreme dry. Staying greener for longer, and recovering quickly.
Like the name suggest, sitting on a Blue Couch lawn is like sitting on a soft comfy couch. Blue couch is one of the most salt tolerant turf grasses available, and the most drought tolerant. Blue Couch requires a minimum of 6 hours of sunlight a day. Blue Couch is the perfect lawn for those sunny areas around your home where you love to spend time without your shoes on.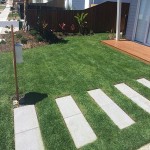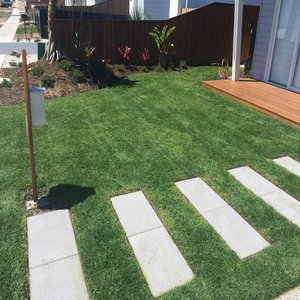 Call our Office now to secure your new beautiful Blue lawn at this special rate of $4.99 a sqm. 0266763695 . Or send me an email and I will get back in touch with you. Delivery available at extra cost. Or pick up from our farm at Round Mountain
And also if you decide to DIY and install your own lawn, I will provide you with step by step instructions to also help you loose that little bit extra chocolate that may have cream its way into your life as well.