I think a beautiful lawn should be a dark rich green colour, that makes your face light up when you see it. It should be cool and comforting to walk upon. A beautiful lawn should be easy to take care of, and you should spend more time out playing on your lawn, than you should be looking after it.
And that is why the Empire zoysia is one of my favourite turf grasses to become your families new lawn.
Its beautiful dark rich green colour is eye catching. A Pacific Zoysia lawn is the type of front lawn that draws everyones attention as they walk past.
But more importantly, your new Pacific Zoysia lawn will become a place where memories are made.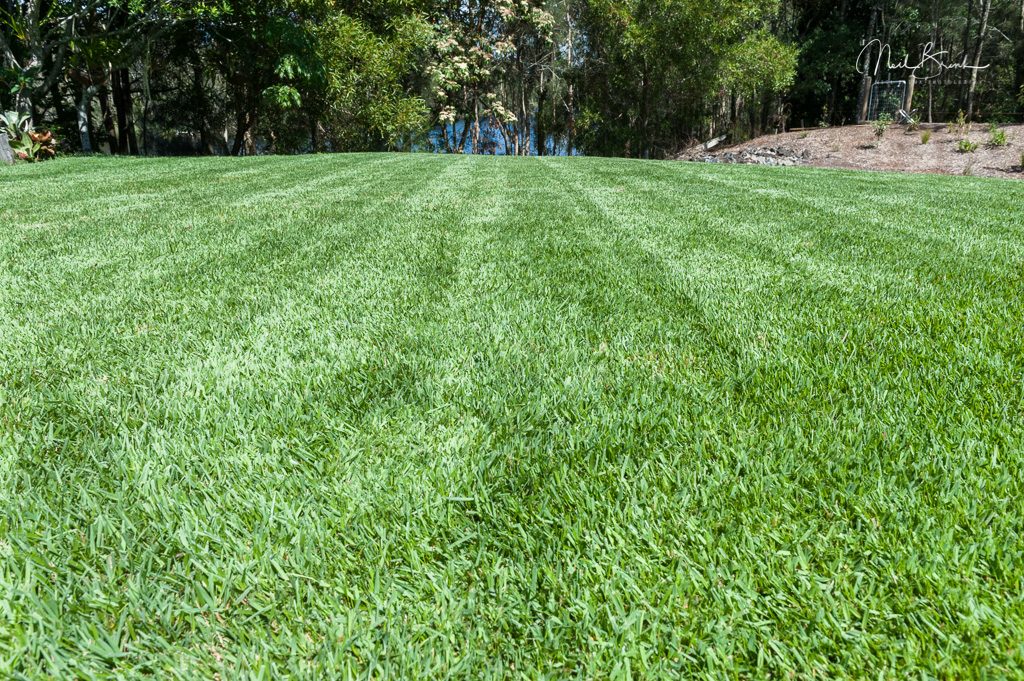 The medium sized leaves are soft soft and comforting to walk across in any type of shoe (even high heels) . But feels so good in bare feet. The leaves comfort your feet, moulding to your step. Making your our door lawn time so enjoyable. You won't want to walk across your lawn. Your will want to lie down and make grass angels .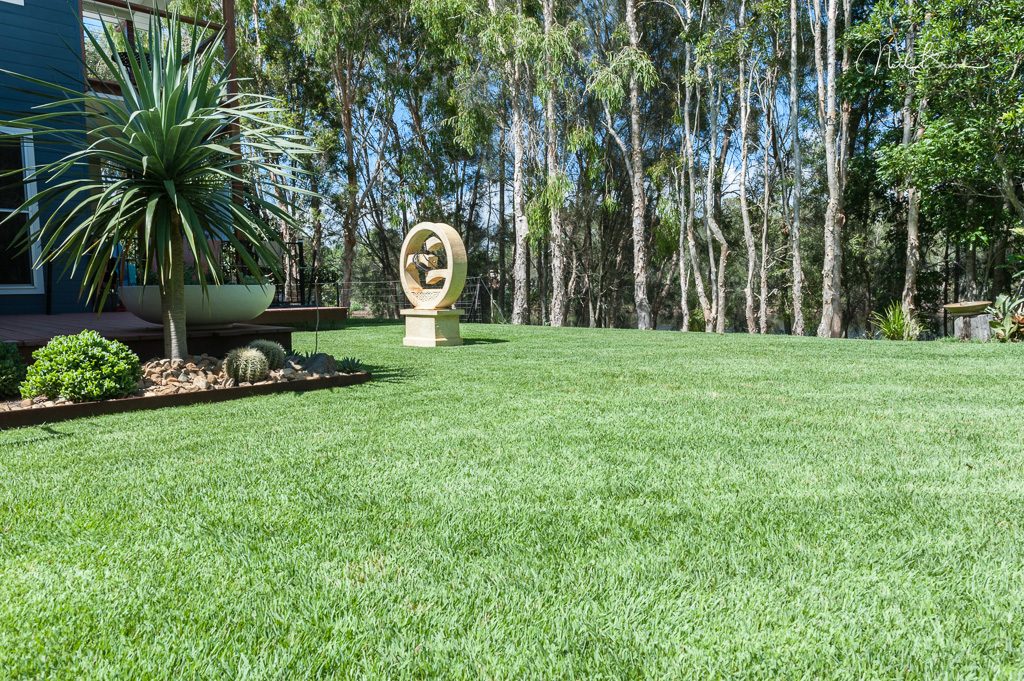 Pacific Zoysia also has a reputation as being one of the lowest maintenance turf grasses. With mowing so low in winter you won't remember the last time you got the old victa out.
Requiring a lot less water than buffalo lawn, but with similar shade tolerance to a Sir Walter, a Pacific Zoysia lawn is perfect for families who want to be outside enjoying their time together.
So whether you have a furry family member who you want to enjoy your new lawn with, or the 2 legged giggly kind, a Pacific Zoysia lawn will make you family time all that more special. Click here to order yours now