My kids told me this morning it was definitely winter now. I had to break the bad news to them it was still only autumn. And this was just the start of the chilly season. I must admit I couldn't feel my fingers this morning either.
And the best part about the cooler months is that I can stop mowing at my house, well the Empire Zoysia area anyway. The Empire's leaf grow slows right down in winter. ITs amazing. It stays soft and dark green, without me doing anything to it. It really is the E-Z lawn.
A lovely gentleman had some Empire Zoysia installed a few weeks ago and I have turned him into a Grass Crazy Lawn fantastic person as well. He loves the Empire nearly as much as I do. So soft, yet such a strong.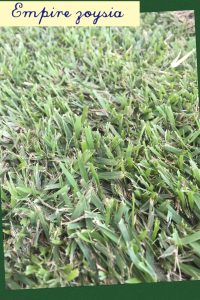 Stay warm with a Empire Lawn. The lawn will warm your home in winter and cool it in summer. It will provide you with stress free happiness when you look outside.So you can snuggle up inside and stay warm and cosy, safe in the knowledge that you won't have to go out and mow this week.
Chat soon
Sare