Lawns at Easter can be used for so many different things. From make shift camp grounds, with a fire pit in the middle, to the most important job of all for a lawn this Easter. And Easter Egg hunting ground. 
This year I wanted to find out from the eggs-perts herself on the best type of lawn for the Easter weekend. The Easter Bunny. 
How does a Turf Farmer get the in touch with the Easter Bunny?
Well, we tried social media DM, but couldn't get a reply back. The Easter Bunny wasn't even on Snap Chat!
But we do have a Bunny Rabbit called Snuggle who knows a guy, who knows a guy, who is neighbours with a lady, who owed him favour, who is married to the sister in lawn of the Easter Bunny. Long story short,  Snuggys the Rabbit got The Easter Bunny to give us a call. Needless to say her number came through as NO CALLER ID.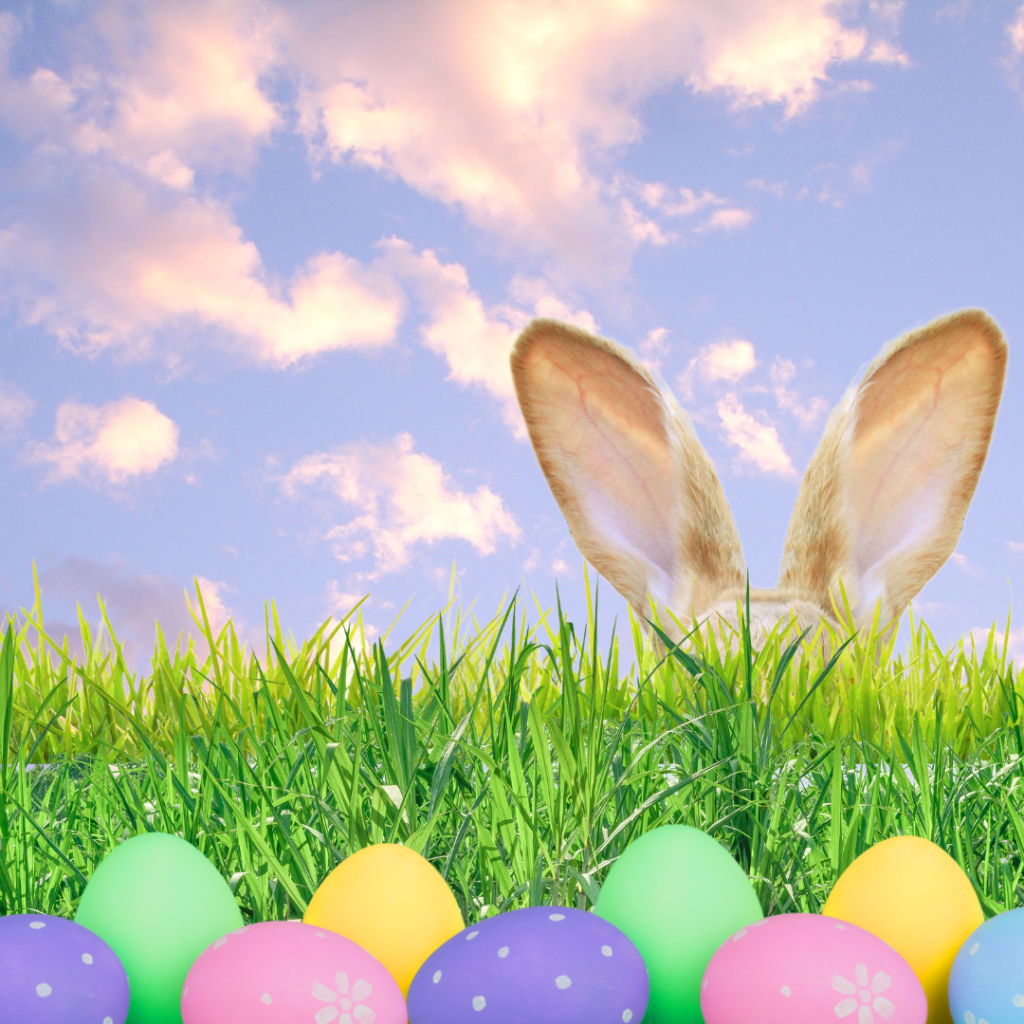 I thanked the Long eared expert for her time, and asked what her opinion on was on Easter lawns. "Love them! Easter lawns are the best. Always so dark and lush, perfect for cushioning my feet as I jump along. Not to mention they are perfect places to hide the Easter Eggs."
The Easter Bunny spoke quickly but with a calm quiet voice. So gentle that it was almost as smooth as chocolate.
"I will absolutely say, that a healthy lush lawn is always so much nicer to bounce across. You get a lovely spring in your step, if you know what I mean. Its so great when people apply a little fertiliser to their lawns over the Easter period." 
"The best lawns have a little length to them. The lawn leaf needs to be about 25-30mm in length. This allows me to hide the eggs in the lawn, and only have a smidge of the bright wrappers exposed. It makes the hunt so much more exciting."
When quizzed on if she had a preference on which type of turf made the best lawn for Easter hunting, the Easter Bunny simply replied "I love a buffalo lawn, I love a Zoysia lawn, I love a couch lawn. All of the Coastal Turf lawns, especially those that are newly installed, are soft, comforting and perfect for a Hop, Skip, jump and a hunt across." 
Not wanting to take up too much of the Easter Bunnies time at this busy time of year, I thanked her for her time, and wished her well for the 2023 Easter run. Her cool charming voice that she would hop by our place soon. 
To make sure your Easter lawn is ready for the Easter bunny to bounce across, and for everyone to have a wonderful Easter egg hunt, give us a call at Coastal Turf where we can recommend the right mowing heights, fertilisers to apply and if you need a new lawn for Easter, we can recommend the best type of turf for your new lawn.