This Easter we thought the best way to decide which lawns were best for backyard fun, was to ask the experts.
And who are better experts on backyard fun, like Easter Egg Hunts, than kids. I know our friends and families kids where very keen to help us out.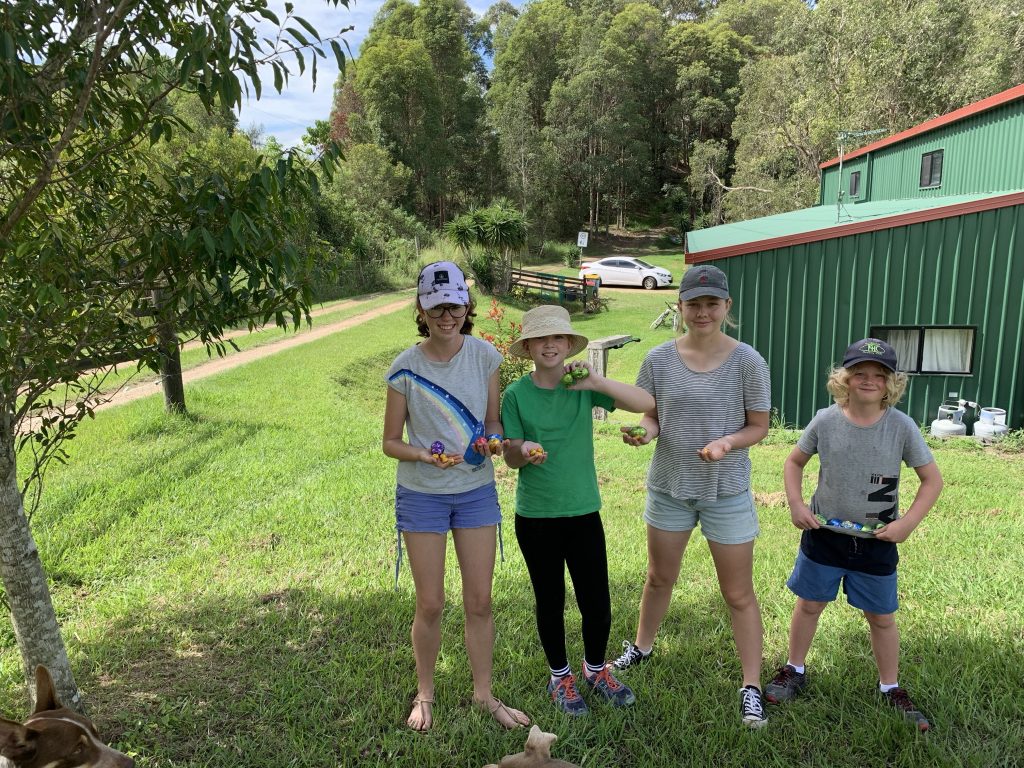 Our First group of Easter Egg Hunter experts decided that a thin leafed lawn was the best for Egg hunting, and the occasional fall while rushing to secure your chocolate goodness. See their movie here.
We then invited a larger group of boys and girls to come onto the farm and let us know which thin leafed lawn was their choice for their home.
Check out our second team of experts here. A huge thank you to these experts who made my weekend full of smiles, and the occasional melted Chocolate.
I was hoping that they wouldn't find them all, but alas, there were no left overs on the farm.
If you have your own little team of experts at your home, who know what will make their back yard a place they all want to go out onto everyday, then bring them out to the farm to help you choose your best new lawn.
Get in Contact with us to arrange your visit. Unfortunately our experts ate all the Chocolate though.
Have a great Easter break everyone. From all the Team at Coastal Turf!