Well I don't know about you, but my head is spinning with all the Covid Rules regulations and updates. Its hard to no if you are coming or going at the moment. We want to assure you that Yes! We can still deliver your new lawn right to your home.
Each day seems different and can be confusing and scary. Especially here in the "Border Zone". Border Zone sounds almost like a Sci Fi TV show. And sometimes I think that with everything that is happening, I wouldn't be surprised if a Martian just popped onto the farm in their UFO to have a look at some blue couch turf.
With the Qld and NSW premiers realising all the days "News" each morning, sometimes by 11.15am I am ready to move from tea and coffee to beer and wine. I haven't been. Yet. But the kids are all home now…. And home schooling can be so much fun. Sometimes it can just be, hmm. Whats the right word? Hard? Twice on the first day of home schooling my 13 year old son tried to convince me that playing the Switch is actually his school work.
With NSW in lockdown, and Qld's borders patrolled and "closed", I have tried to work out the ins and outs of the Border Zone. After a rather extensive search on NSW and QLD government sites, chatting with some really helpful Police people at the border, crying and also laughing at the complexity of the systems these are the rules as we understand them, and how they affect your deliveries and pick ups from our farm.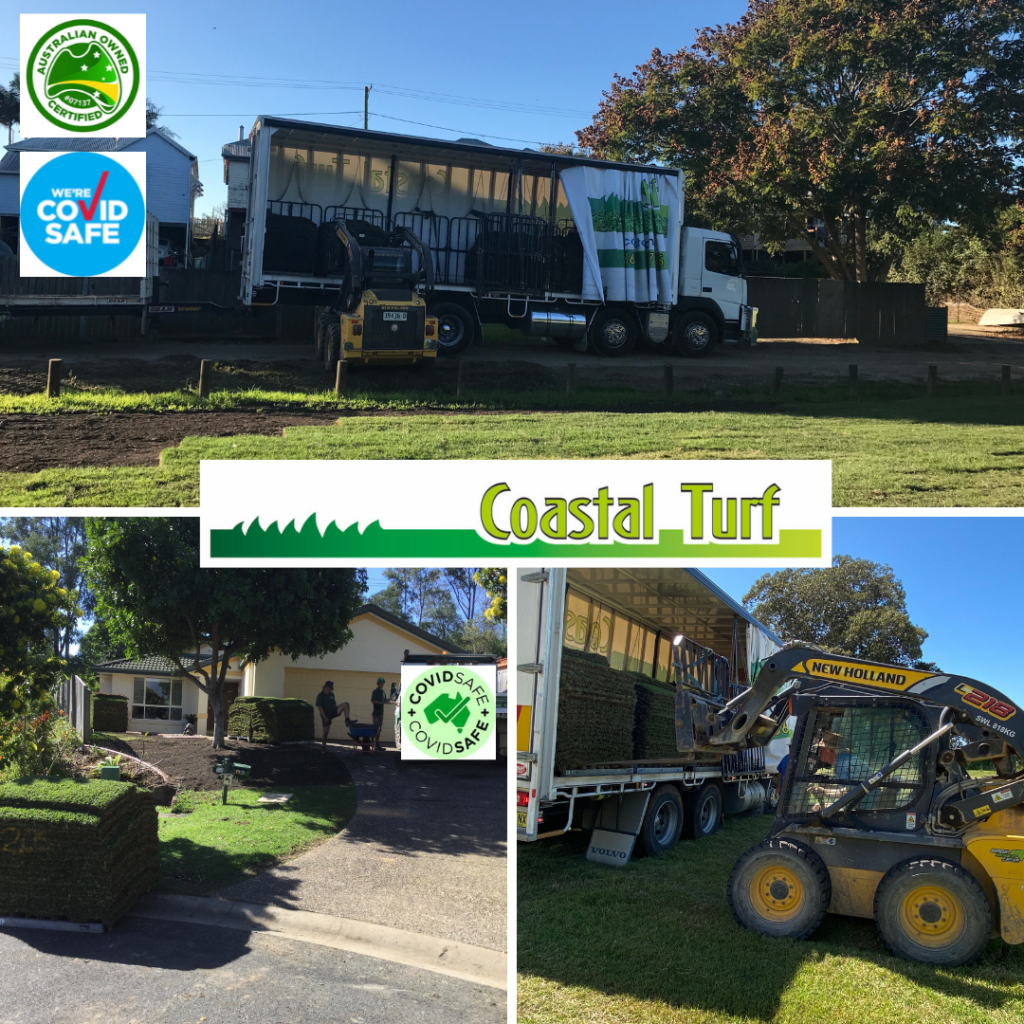 1) We can continue to bring you quality turf in Qld as well as NSW. Our drivers are able to cross the border into Qld and NSW. There are lengthy delay's in border crossings. So please be patient with our delivery times.
2) We will provide contact free services. All invoices and installation guides will be emailed through to you, and our drivers although they will talk on the phone to you, and smile and wave, they will not come within 1.5 meters of you to ensure your safety and ours. Our people will be wearing a very fancy Coastal Turf mask.
3) If you live in Qld, you can NOT come across the border to pick up your turf. But we can deliver to you. We will place your turf as close as possible to where you want to install your new lawn with our skid steer loaders.
4) If you live in NSW, you can still come and pick up at our farm. Or have one of our wonderful people drop your turf off to you. For pick ups at our farm, located near Cabarita Beach and Hastings Point NSW, we will load you where possible with our skid steer loaders, ensuring your turf is untouched as possible. For deliveries, we will place your turf as close as possible to where you want to install your new lawn with our skid steer loaders.
5) John, Paul, Mick, Sarah and I will still be available to assist you with any turf questions. 
6) We have Pacific Zoysia and Wintergreen Couch in abundant supply. Aussie Blue is available, but it is soft and tender. Pacific Buffalo stocks are very low. Sir Walter is out until October.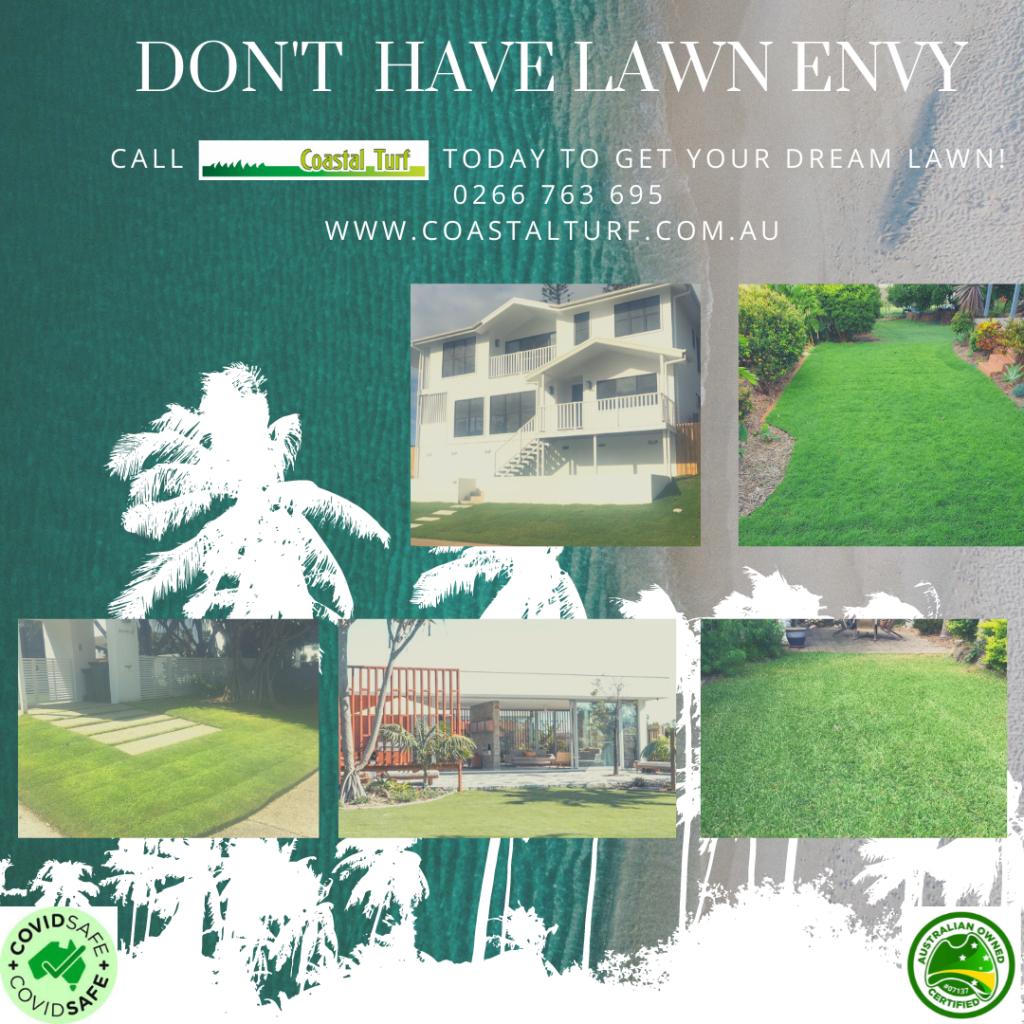 So don't get lawn envy. When you are sitting at home, or at work, flicking through your Facebook, or watching the latest Instagram feed, don't let those pictures of other peoples homes and lawns twinge envy bone. Embrace this time to make your hoe the best on the street. Take pictures of you and your enclosed family on your beautiful Coastal Turf lawn.