Are you in a budget? Do you have a shady area to become your new lawn? Do you love the thick look of a Sir Walter or Pacific buffalo lawn?
I think we may have just the grass for you ! At the moment we have a beautiful Buffalo turf available. One of our paddocks was under water during the last flood and has had some of the couch invade. So we will not sell this paddock out as an A grade product. But as a B grade.
This B grade buffalo turf is 95% beautiful Buffalo. But it may contain some couch in some of the slabs. In the shade the buffalo will thrive and take over. Killing off the couch in the process.
The slabs are thick and easy to handle, and the grass is green and lush. But for a fraction if the cost.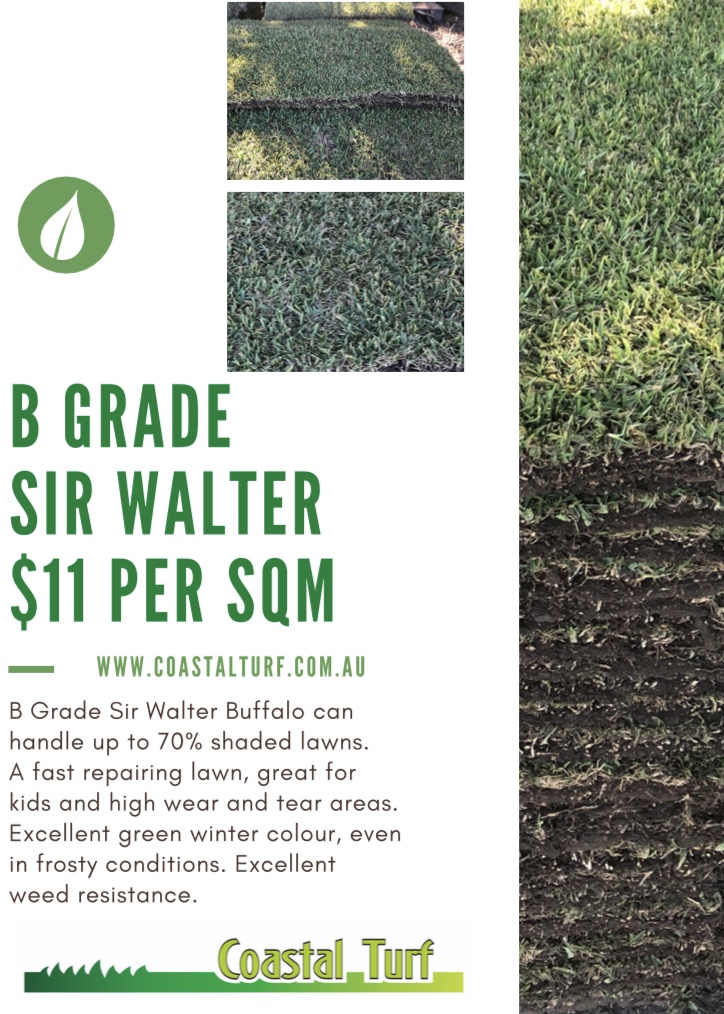 This is only available fo ra limited time. So get in touch quick and secure your beautiful buffalo lawn today or order yours online for delivery or pick up at our farm at 279 Round Mountain Road, Round Mountain NSW.