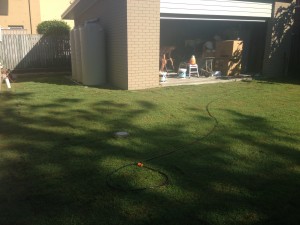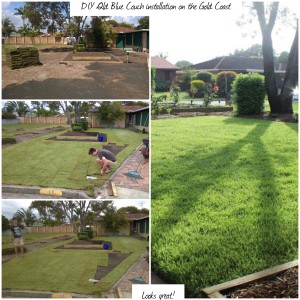 Blue couch is a True Blue Aussie. It has all the good Australian attributes. It doesn't whinge ( stays greener fir longer) , can hold its liquid (most drought tolerant turf grass available)  and is of course a Green colour. Just missing the Gold, but i think that the gold stars that we stamp on the Blue couch lawns makes them Green and Gold.
Theses are some great examples of some DIY (another great Aussie attribute) lawns that some great Aussie have installed themselves by following the instructions on the back of the invoice. Looks so good. Love the Blue Couch and its easy going way of life!
And remember we can deliver to you guys over the Australia Day long Weekend. That means you can do the real Aussie thing and have a BBQ and Beer and ask your mates over to have a sausage, a cool beverage, and lay some new lawn.
Chat soon
Aussie Aussie Aussie
Oi oi oi
Sare