I always find that when I order something exciting to be delivered to your place or the office its like a present. Its exciting and I can't wait to open it. But sometimes I realise after I order something I don't always know how it will be delivered.
At Coastal Turf when you order an exciting new lawn present for yourself, or your loved ones you don't really think about how it will be delivered. We try and explain on the phone as best we can about the delivery process, but a picture os worth a thousand words.
One of our amazing customers in Ocean Shores took these great pictures of the delivery and installation.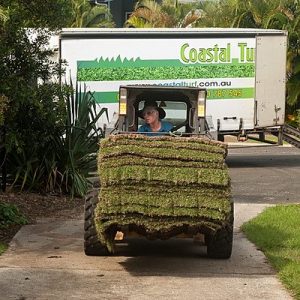 Ethel is just the Turf dog tester.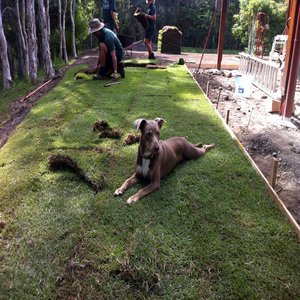 Hope this answers your questions a little, other wise give me a ring and we can have a chat about the best way to get the turf to your place.
Chat soon
Sare