Well like many of you this week has been composed by getting my kids safely and happily back into school. Only this year we changed schools so it was all TOTALLY different. Not good if you have 2 boys. I have found boys are not good at different. They like the smooth control of normalcy. Or at least all the boys in my life do. Anyway, now on day 3 we are all into a routine and we were out of the door on time this morning. Not bad for day 3!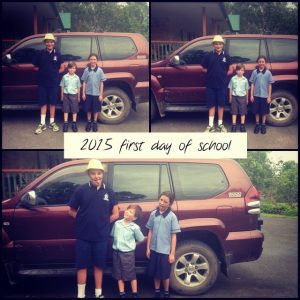 So now that the kids are all good, (I mean obviously from their photos hey! So normal! ) I am back to my routine at the farm and office to make sure everything runs smoothly and happily here again. Its back to making sure you can get the right turf at the right time to your place! And I must say I am enjoying today. I love my grass (only the LAWN type) and its great to be back into the swing of talking grass and helping people get the best lawn for their yard!
Hope to chat to you soon to make it Greener on your side of the fence with a Coastal Turf lawn.
Chat soon
Sare