Because Turf creates your new lawn instantly!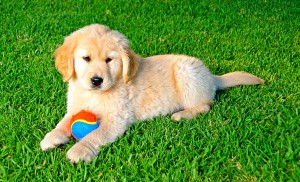 Turfing is often referred to as the frame around the Picture. The instant transformation from dirt to lush green grass around your house is extraordinary!
"Turf is the single biggest bang for your buck when building your new home". An independent study has discovered that turf can increase the value of your new home by approx $40,000.00! (or 10%) (www.turfaustralia.com.au)
What are the advantages of Turf ?…….
Oxygen – Turf absorbs Carbon Dioxide and releases Oxygen, reducing your 'carbon footprint' on our world.
Erosion – Turf stops erosion issues.
Cooler – Turf has been found to be 10oC cooler than bare soil, 20oC cooler than asphalt, concrete or pebble mulch and 40oC cooler than synthetic turf.
Memories –  Turf directly contributes to the creation of unforgettable memories of family backyard cricket, football and water fights……..
But Which Turf is right for me ?
Some people prefer the texture of Palmetto Buffalo (TM) and others love the softness of Queensland Blue Couch under their bare feet……… Shade, traffic, texture, soil type, sunlight and maintenance are all issues that should be considered before you purchase your new lawn. Coastal Turf's qualified staff, with over 20 year's experience, can help you make an informed decision. Once we understand what you want from your lawn we can recommend the right turf for the right situation! Call our office to organize a FREE MEASURE and QUOTE.